Lens Treatment

Transitions Lenses - the #1-recommended Photochromic lenses in the world. Transitions Lenses change from clear to dark in the presence of ultraviolet light, and block 100% of harmful UV rays. Their innovative photochromic technologies have produced unparalleled lens performance in nearly every lens design and material, including shatter-resistant lenses, bifocals, trifocals, progressives, and standard and high index materials.

Teflon Clear Coat Lenses - a unique development in eyeglass lens technology from SOLA International, a leader in optical lens innovation, and DuPont, the world's leading name in high-performance coatings. The two companies have developed new eyeglass lens coating technologies that realize the Teflon® brand promise by delivering the highest level of performance, protection and convenience.
UV Protection - the sun's ultraviolet rays pose potential harm to your eyes. UV protection on lenses accomplishes the same thing as sun screen lotion on your kin -- it shields your eyes from harmful ultraviolet rays. Plastic and glass lenses may require UV coating, while high-index and high impact resistant lenses provide UV protection inherently in the lens material.
Scratch-resistance coatings - recommended to protect lenses from every day wear-and-tear. Some materials, such as high impact resistant, high-index lenses, and several new plastic lens design, include scratch protection.
Anti-reflective - dispensers suggest anti-reflective, or AR lenses, to help reduce eye fatigue in all situations, particularly while viewing computer screens and diving at night. In addition to enhancing vision by removing distracting reflections, AR lenses are cosmetically desirable, as the wear's eyes are clearly visible behind the lenses.
Frames offered:
Aden Eyewear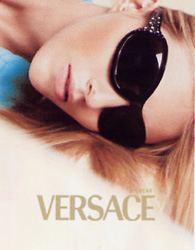 Adensco Eyewear
Autoflex Eyewear
BeBe Eyes Collection Eyewear
Bolle Sunglasses Eyewear
C.W. Bliss Eyewear Collection
Calven Klein Eyewear
Camelot Eyewear Collection
Carrera Eyewear Collection
Casino Eyewear Collection
Catherine Deneuve Eyewear
Caviar Collection Eyewear
Cazal Eyewear
Cerruti 1881 Eyewear
Chaps Collection Eyewear
Chesterfield Eyewear Collection
Claiborne Eyewear Collection
Clear Vision Eyewear
Clear Vision Fisher Price Eyewear
Clear Vision – Izod Eyewear Collection
Clear Vision – Jessica McClinktock Eyewear
Clear Vision – Ocean Pacific Eyewear
Converse Collection – Rem Eyewear
Dakota Smith – Signature Eyewear
Davidoff Collection – Eastern States Eyewear
Destiny Collection – Kenmark Eyewear
Disney Eyewear Collection – Marchon Eyewear
Diva Collection – Easter States Eyewear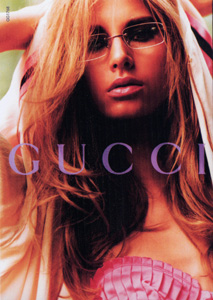 DKNY Collection – Marchon Eyewear
Eastern States Eyewear
Eastern States/Cazal Eyewear
Eastern States/Diva Eyewear
Eastern States/Jaguar Eyewear
Eastern States/Police Eyewear
Easytwist Collection – Manhattan Eyewear Designs
Eddie Bauer – Signature Eyewear Eyewear
Elasta Collection – Safilo Eyewear
Fendi Collection – Marchon Eyewear
Fitsovers Eyewear
Flexon Eyewear Collection – Marchon
Giorgio Armani – Safilo USA Eyewear
GucciEyewear – Safilo USA Eyewear
Guess Collection – Viva Eyewear
Harley Davidson Collection – Savvy Eyewear
Hilco Eyewear
Hush Puppies Collection – Kenmark Eyewear
I – Dealoptics Eyewear
Jaguar Collection – Eastern States
Jelly Bean Collection – I – Dealoptics Eyewear
Jill Stuart Eyewear
K-Line Collection – Safilo USA Eyewear
Kenmark Eyewear
Kenneth Cole Eyewear
Laura Ashley – Signature Eyewear
Liberty Optical Eyewear
Little League Baseball – Smilen Eeywear
Liz Claiborne Collection – Safilo USA
Logo of the Americas Eyewear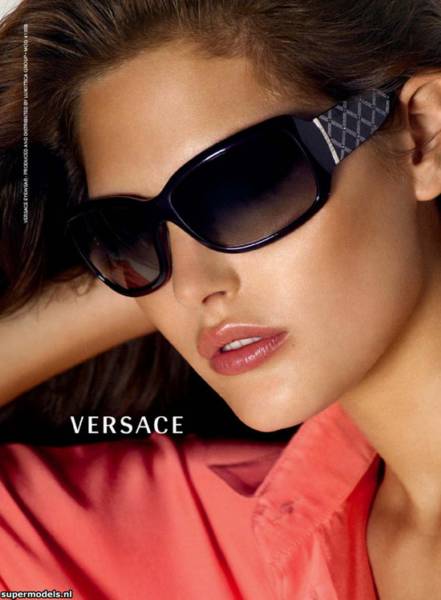 Luxottica Group Eyewear
Luxottica Anne Klein Eyewear
Luxottica Brooks Brothers Eyewear
Luxottica Killer Loops
Luxottica Miu Miu Eyewear
Luxottica Moschino Eyewear
Luxottica Persol Eyewear
Luxottica Ray-Ban Eyewear
Luxottica Revo Eyewear
Luxottica Salvatore Ferragamo Collection
Luxottica Versace Eyewear
Luxottica Vogue Eyewear
Magic Clip-Viva Eyewear
Manhattan Design Studios Eyewear
Marc Ecko-Viva Eyewear
Marchon Eyewear
Marchon / Autoflex
Marchon / Calvin Klein Eyewear
Marchon / Disney Eyewear
Marchon / DKNY Eyewear
Marchon / Flexon Eyewear
Marchon / Nautica Eyewear
Marchon / Nike Eyewear
Marchon / X Games Eyewear
Marcolin Eyewear
Marcolin/NBA Kids Collection Eyewear
Marcolin/Timberland Eyewear
Maui Jim Eyewear
Metzler International Eyewear
Metzler Nikon Eyewear
NBA Collection – Marcolin Eyewear
NBA Kids Collectio/Marcolin Eyewear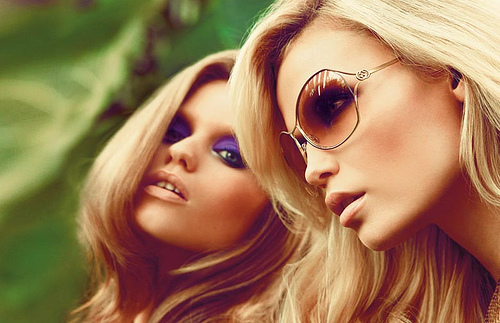 Neostyle Eyewear
Nicole Miller Collection – Signature Eyewear
Nike Collection – Marchon Eyewear
Nikon Collection – Metzler Eyewear
Nine West Collection – Safilo USA Eyewear
Op - Ocean Pacific/Clear Vision Eyewear
Osh Kosh B' Gosh/Logo of the Americas Eyewear
Police Collection/Ralph Lauren Eyewear
Ralph Lauren Collection – Ralph Lauren Eyewear
Rec Specs – Liberty Eyewear
Rem Eyewear
Rodenstock Eyewear
Roy Tower Collection – Savvy Eyewear
Sabitini Collection – Smilen Eyewear
Safilo USA Eyewear
Safilo/Adensco Eyewear
Safilo/Carrera Eyewear
Safilo/Chesterfield Eyewear
Safilo/Diesel Eyewear
Safilo/Emporio Armani Eyewear
Safilo/Fossil Eyewear
Safilo/Giorgio Armani Eyewear
Safilo/Gucci Eyewear
Safilo/Kate Spade Eyewear
Safilo/Liz Claiborne Eyewear
Safilo/Nine West Eyewear
Safilo/Valentino Eyewear
Safilo/Yves St. Laurent Eyewear
Savvy Eyewear
Savvy/Harley Davidson Eyewear
Savvy/Roy Tower Eyewear
Signature Eyewear
Signature/Bebe Eyes Eyewear
Signature/Dakota Smith Eyewear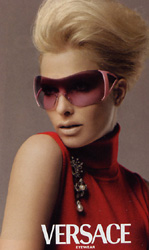 Signature/Eddie Bauer Eyewear
Signature/Laura Ashley Eyewear
Signature/Nicole Miller Eyewear
Smilen Eyewear Eyewear
Timberland – Marcolin Eyewear
Titmus Eyewear
Tommy Hilfiger – Viva Eyewear
Ultra Palm Eyewear
Ultra Palm/Caviar Collection
Ultra Palm/Cazal Eyewear
Valentino Collection/Safilo USA
Viva International Eyewear
Viva/Bongo Eyewear
Viva/Catherine Deneuve Eyewear
Viva/Ecko Eyewear
Viva/Gant Eyewear
Viva/Guess Eyewear
Viva/Magic Clip Eyewear
Viva/Tommy Hilfiger Eyewear
X-Games Eyewear – Marchon Eyewear
Yves St Laurent – Safilo Eyewear